The Crown & Barrel Bar & Restaurant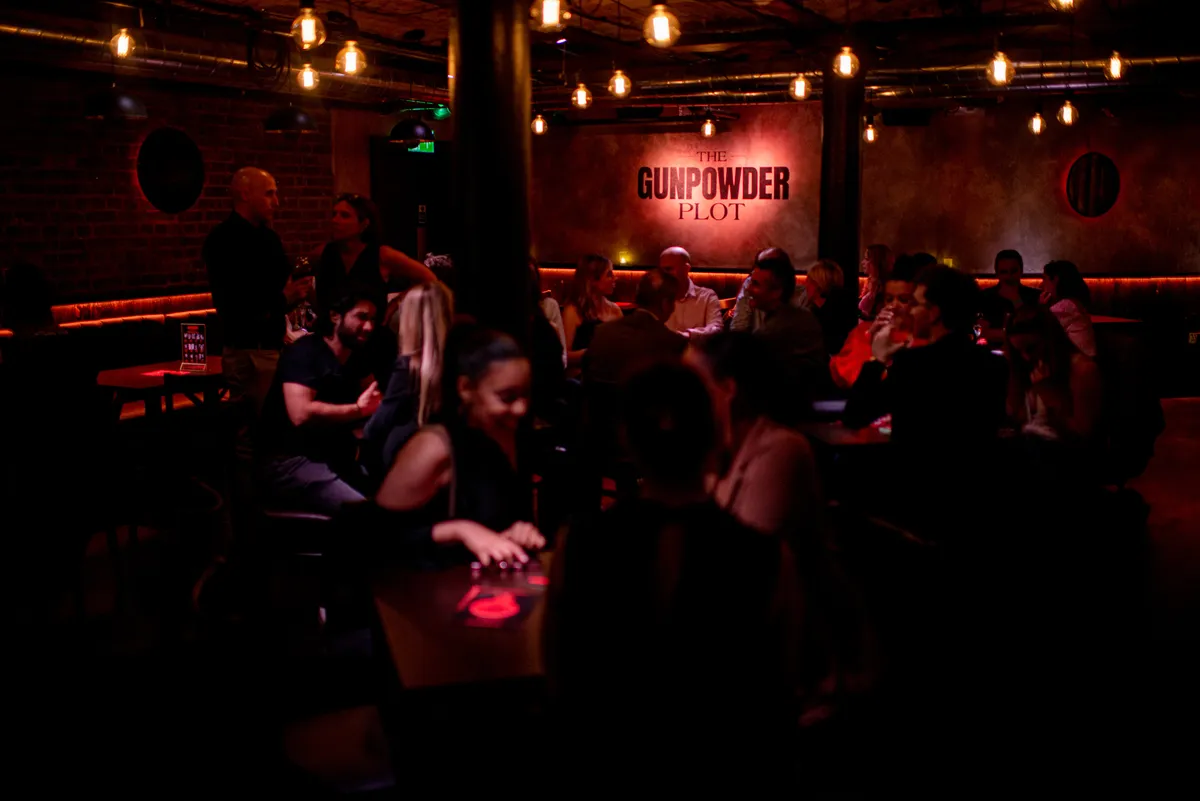 Your experience starts the moment you step into The Gunpowder Plot with three themed bars on site. The Gunpowder Plot bar is open to the public so join us for a hot or cold drink or a bite to eat in Tower Vaults at the iconic Tower of London. Ticket holders will descend into the Vaults to The Crown and Barrel where stunning themed cocktails and delicious food can be enjoyed by you and your co-conspirators before or after the experience. If you look closely, the decision is all around you, but what will you choose? The Crown or the Barrel.
It is often claimed that Guy Fawkes and his co-conspirators hatched their plan in a tavern on the Strand named the Duck and Drake. It is here they apparently swore an oath on the bible to blow up Parliament. During your experience you will have the chance to enjoy an interval drink or cocktail in a specially recreated Duck and Drake, accessible only to plotters. But you will need to keep your wits about you as you never know who you may bump into...