Layered Reality
The Gunpowder Plot follows SOMNAI and Jeff Wayne's The War of The Worlds: The Immersive Experience as the third experience from Layered Reality™.
In partnership with Historic Royal Palaces, The Gunpowder Plot brings the world of the 1605 plotters to life and fully immerses the audience inside it.
The Gunpowder Plot builds on the Layered Reality™ technique, which combines the latest digital tech (Virtual Reality, projection mapping and volumetric holograms) together with live theatre (live actors, movie-scale sets, and special effects) plus real physical sensations (touch, temperature, smell, sound and music, physical movement, and taste) to create an unique immersive experience that is truly memorable.
Watch the video below to hear Andrew McGuinness, CEO & Founder of Layered Reality™, describe how a Layered Reality™ experience works.
SOMNAI
SOMNAI was Layered Reality™'s proof of concept. Launched in 2017, SOMNAI explored lucid dreaming and the subconscious mind, taking the customer on a trippy journey where they experienced flying, living through a fantasy and, ultimately, their own untimely death.
Created in partnership with composer Jeff Wayne, Jeff Wayne's The War of The Worlds: The Immersive Experience places the audience inside the Martian invasion of 1898.
Led by live actors, audiences climb, slide and weave their way through 24 movie quality sets, encountering three Virtual Reality sequences along the way.
Jeff Wayne's award winning double album provides the soundtrack to the entire experience.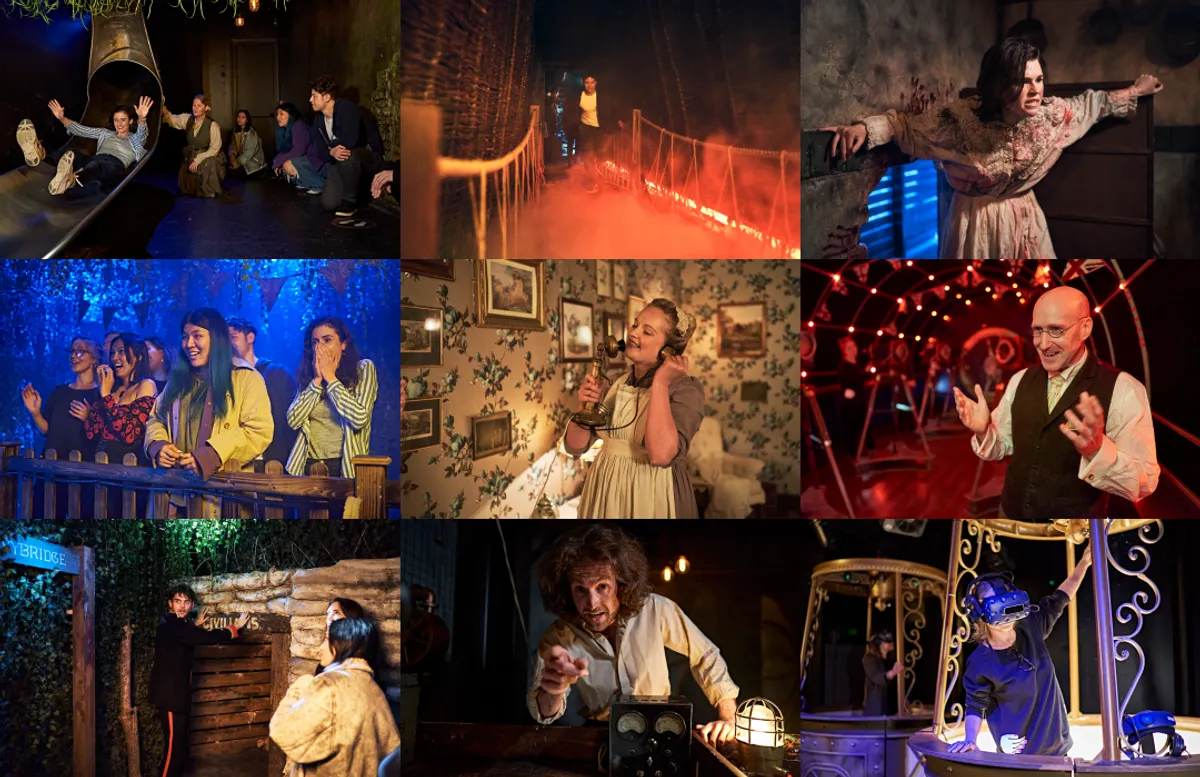 Press reviews for Layered Reality™ productions:
"[They] certainly know how to dream big… the technical ambition is admirable, and the set design (complete with piped-in smells) very impressive indeed. But it's that intense look in the eyes of the living, human performer that will linger with you." - The Telegraph
"The future of entertainment." – Design My Night
"An assault on all five senses… I jumped out of my skin!" – Metro
"London's most anticipated immersive experience" – The Nudge
"A total must-see" – The Mail on Sunday
"The trippy VR show that takes you to dreamland" – The Guardian
"A dreamy immersive VR experience" – Time Out
"One of the most anticipated events of 2018" – HuffPost UK
"Enter a world of possibility, as you embark on an ambiguous 'lucid dreaming' experience that sounds a lot like something out of 'Black Mirror'" - Secret London
"There hasn't been an immersive experience in London of such scale or audacity since Punchdrunk's The Drowned Man" - Culture Whisper
"Not only will you emerge questioning your outlook on life, you might even make a new friend or two" - The Resident