Experience the Future of Entertainment
How Layered Reality™ uses cutting-edge technology so guests can "time travel" back to 1605
The Gunpowder Plot features a combination of live theatre and cutting edge digital technology to recreate 1605 London, placing you at the very centre of history's most daring conspiracy. Visitors to our current event Jeff Wayne's The War of the Worlds: The Immersive Experience have been blown away by how realistic the experiences are, like S, via Tripadvisor who said: "The virtual reality was amazing, blew my mind. Just brilliant." And Kate P, via Tripadvisor, who said "It was my first experience of VR and I loved it".
We use a range of tools to create the magic that convinces you that you've just stepped back into history.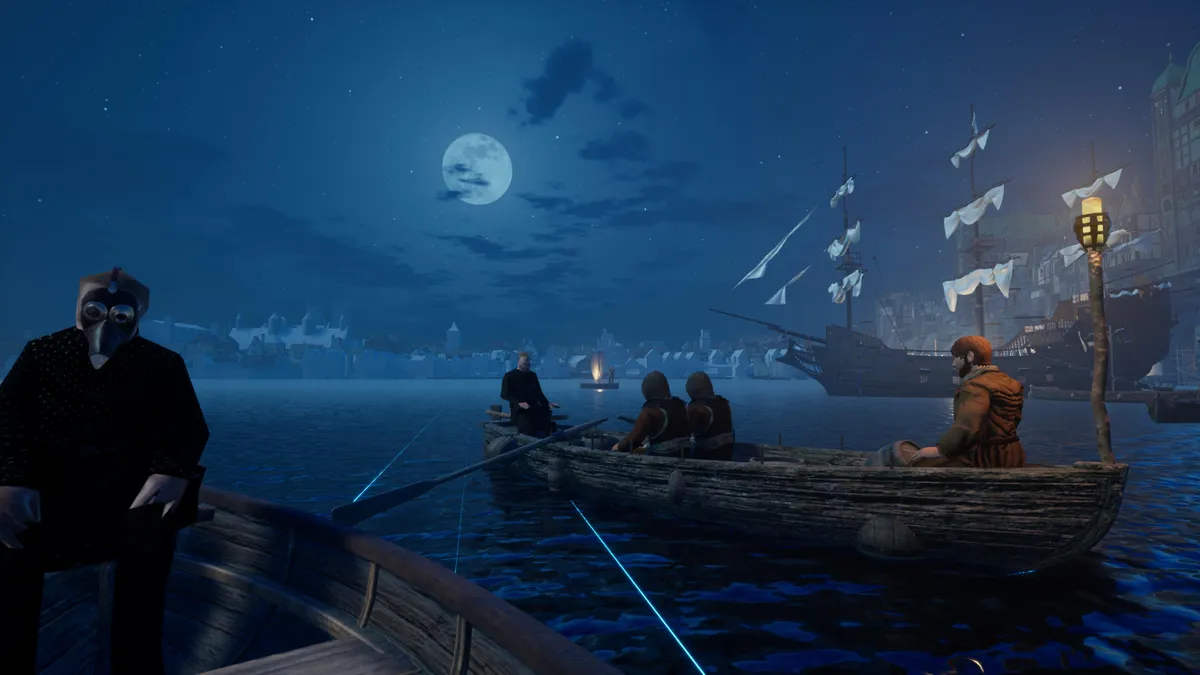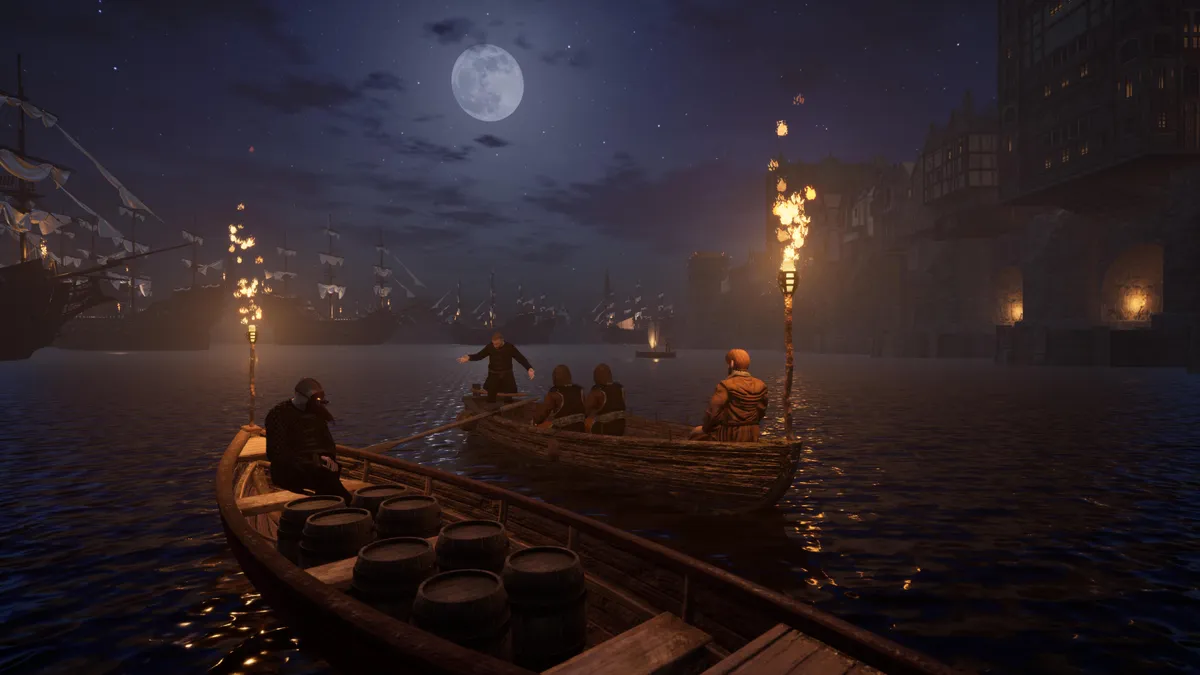 360° Virtual Reality
As part of your multilayered, multi-sensory journey through time, you'll use virtual reality headsets to become immersed in a 360 world. You will experience 1605 Jacobean London as if you are actually there!
"My ultimate reward would be if when people are recounting the experience, they don't specify which parts were VR and which parts were live performance" says Simon Reveley, from Figment Productions, the award winning company that delivers all our high-tech technology including VR.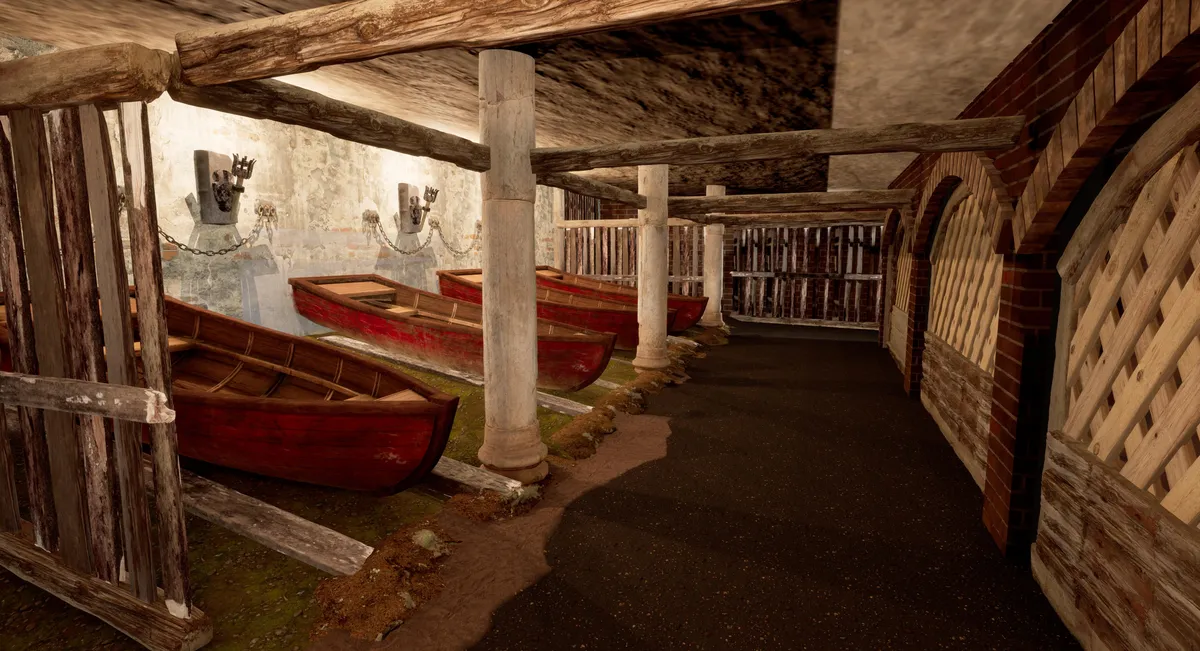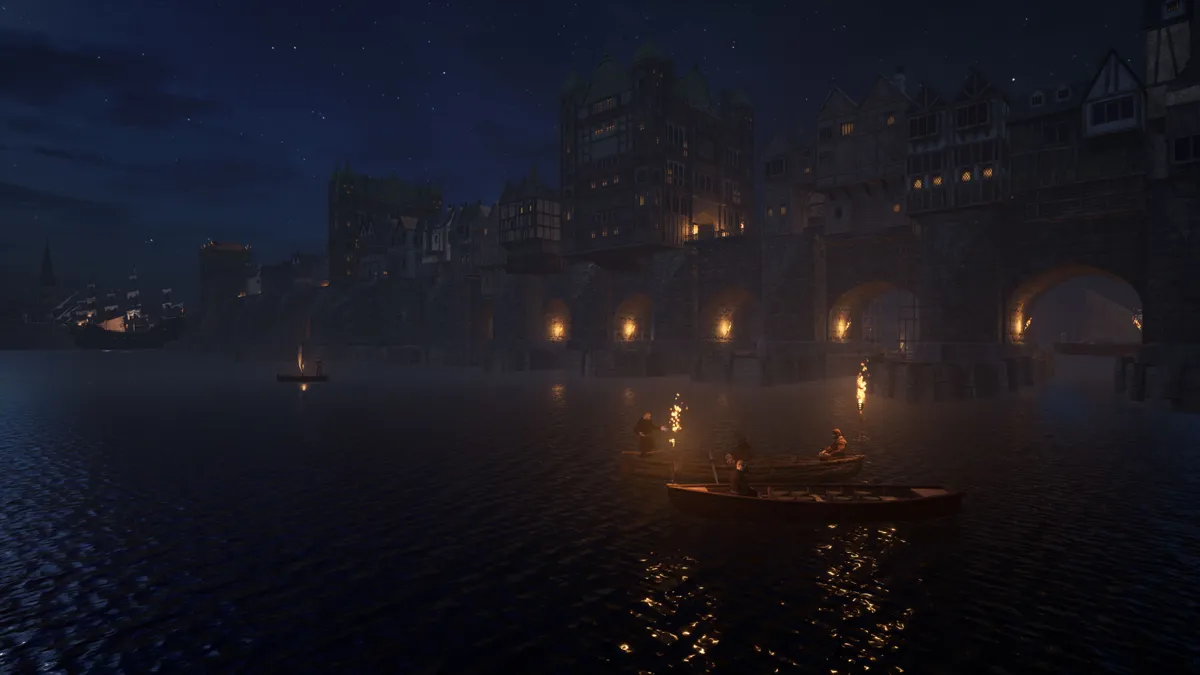 Physical Sensations


Temperature, scent, taste, touch and sound - our technical and creative teams work nothing short of magic to ensure your five senses ignite and have you convinced you are in Jacobean London, whether you are creeping around in the vaults or travelling along the Thames! Pyrotechnics, surround sound, and motion sensors are included in the catalogue of effects we use. We even work with a smell curator (yes you read that right!) that helps us to create bespoke scents to be planted around the attraction so even your nose will be tuned into 1605.
Multi-sensory effects
Projection mapping wraps projected images all around you, so without the aid of virtual reality goggles, you feel immersed in a virtual landscape. In The Gunpowder Plot, projection mapping will place you right in the centre of Jacobean London.

Why wait to book your tickets for the experience Time Out called 'One of the absolute best things to do around the world in 2022'? Don't miss out on an experience of a lifetime.
Hear what guests at our current event, Jeff Wayne's The War of the Worlds: The Immersive Experience, had to say about the integrated technology use in the experience
"...The actors were seamlessly integrated with the technology, the VR was impressive and the headsets comfortable (I've only ever worn slightly uncomfortable ones before) . I loved every single second, in fact it was over too soon. Two hours just flew by.​​" - Maia via Tripadvisor
"Fantastic experience. First time using VR headsets and they were amazing.​​" - Denise via Tripadvisor
"An extraordinary afternoon's entertainment- literally out of this world. The virtual reality was amazing, blew my mind.Just brilliant." - S via Tripadvisor
"It was our first time using virtual reality and it was mind blowing, the technology involved was fantastic."​​ - Shane via Tripadvisor
"If you've never used a VR headset before... then the use of VR was really great. It mixed in perfectly and lifted us out of our current reality!" Nealeu via Tripadvisor
"...this is the best immersive experience anyone could ever have dreamed of. The music, sets and special effects really drop you into the heart of the world and from the moment you step through those doors, you are truly transported to another time and place. I cannot recommend it highly enough." - Josh, Oxford, via guest reviews
"Absolutely loved it! It was my first experience of VR and I loved it… The smell of sulphur stayed with me until the next day." - Kate P via Tripadvisor
"Absolutely incredible experience, mind blowing in every way. A perfect mix of action, VR and music. Would go again in a heartbeat!" - Jade O, via Tripadvisor